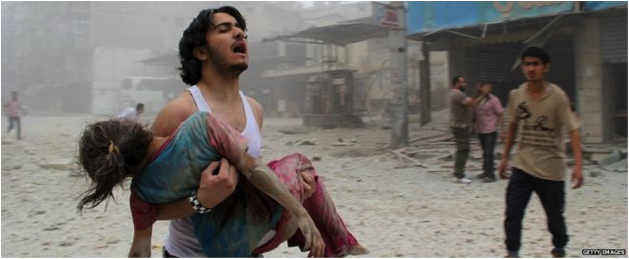 Statistics of those affected
Video Summary:
Over the last four years, Syrian's life expectancy has decreased 27% from 75.9 to 55.7. In addition, the population of Syria has shrank 15% during the same time period.
The Horrific Consequences of Syria's Civil War
More than 250,000 Syrians have lost their lives in four-and-a-half years of armed conflict, which began with anti-government protests before escalating into a full-scale civil war.
More than 11 million others have been forced from their homes as forces loyal to President Bashar al-Assad and those opposed to his rule battle each other - as well as jihadist militants from Islamic State.
By June 2013, 90,000 people had been killed in the conflict. However, that figure had more than doubled by August 2014 to 191,000 people - and continued to climb to 250,000 people by August 2015, according to activists and the UN.